Users are advised that if they wish to deny the use and saving of cookies from this website on to their computers hard drive they should take necessary steps within their web browsers security settings to block all cookies from this website and its external serving vendors.
You can manage many online-ad-cookies from companies on the American website aboutads.info or the EU website youronlinechoices.com.
Forms from easybooking
For the correct handling of inquiries and online bookings, this website uses the forms from easybooking (zadego GmbH, Tschamlerstraße 4, 6020 Innsbruck, Austria, www.easybooking.at). These forms are integrated with SSL encryption in this website. Further information on the privacy of this forms can be found here.
Data processing when using PMS systems (widgets)
Widgets of the company zadego GmbH (easybooking) may be implemented on these pages.
zadego GmbH
Tschamlerstraße 4
6020 Innsbruck
Austria
It concerns the offerer to a PMS system, which represents the offerer of the hotel software of the responsible person.
Depending on the tourism business, the widgets can be the following:
request form
booking mask
small search (request, booking)
category view
room view
packages widget
price overview
price comparison
availability calendar
online check-in
a. General information
In order to be able to edit your request or booking, it is necessary that the data you have provided to the person responsible are being processed.
The person responsible as mentioned above and the zadego GmbH, (both together also called "provider") are in a contractually regulated business relationship. The person in charge receives his hotel management or booking software from zadego GmbH.
There will be a transfer of the personal data you have provided to the Administration System and to companies in business relationship with the Management System. This transfer takes place in particular at o.g. Landlords, if necessary, also to tourism associations, reporting providers, payment providers and other companies that are connected to a management system and / or a landlord and must be used to fulfill post-contractual obligations.
The use of personal information by providers is governed by applicable law and the consent you have given us to use your information.
b. Collection of data
In the context of a request or booking at the tourism business, you announce the relevant data for carrying out the same. These are usually the following:
first and last name
e-mail address
address
telephone
payment details (bank details, credit card details)
birth dates (to identify children)
These data are collected only to the extent permitted by law and only with your consent and through your active participation. Insofar as the consent is electronically declared in the context of the services, the legal information obligations are taken into account and this approval is recorded by suitable technical systems.
c. Purpose of this data processing
The person responsible will process your personal data in this context for the following purposes:
tenders
online check-in
fulfillment of reporting obligations
payment processing
accounting
If in one of these widgets an input of personal data is required (contact information, e-mail, data of the desired stay in our house), this is always done on a voluntary basis and only for the purpose of your desire to make a corresponding offer.
If no contractual relationship is established between the parties (there is thus no stay in the operation of the person in charge), the data of the person concerned will be automatically deleted from the systems immediately. In individual cases, statutory storage and deletion periods must be observed.
Use of Google Analytics
This website uses Google Analytics, a web analytics service provided by Google, Inc. (1600 Amphitheatre Parkway, Mountain View, CA 94043, USA). Google Analytics uses "cookies", which are text files placed on your computer, to help the website analyze how users use the site. The information generated by the cookie about your use of the website (including your IP address) will be transmitted to and stored by Google on servers in the United States. In case of activation of the IP anonymization, Google will truncate/anonymize the last octet of the IP address for Member States of the European Union as well as for other parties to the Agreement on the European Economic Area. Only in exceptional cases, the full IP address is sent to and shortened by Google servers in the USA. On behalf of the website provider Google will use this information for the purpose of evaluating your use of the website, compiling reports on website activity for website operators and providing other services relating to website activity and internet usage to the website provider. Google will not associate your IP address with any other data held by Google. You may refuse the use of cookies by selecting the appropriate settings on your browser. However, please note that if you do this, you may not be able to use the full functionality of this website. Furthermore you can prevent Google's collection and use of data (cookies and IP address) by downloading and installing the browser plug-in available under tools.google.com/dlpage/gaoptout.
Further information concerning the terms and conditions of use and data privacy can be found at google.com/analytics/terms/gb.html or at google.de/intl/en_uk/policies/. Please note that on this website, Google Analytics code is supplemented by "anonymizeIp" to ensure an anonymized collection of IP addresses (so called IP-masking).
You can refuse the use of Google Analytics by clicking on the following link. An opt-out cookie will be set on the computer, which prevents the future collection of your data when visiting this website. If you delete your cookies, you will need to click this link again:
Set Google Analytics Opt-Out-Cookie
Use of OpenStreetMap (OSM)
This website uses the Leaflet API to integrate OpenStreetMap (an alternative to Google Maps) into this website. For the correct representation it is technically necessary to make requests to other servers. Through these requests it would be possible, in principle, that information about your use of this website (including your IP address) is transmitted to other servers and stored there. The other servers are limited to openstreetmap.org (map layers), wien.gv.at (satellite imagery from basemap.at) and unpkg.com (leaflet files) after analysis by the developer tools.
You have the option to disable this service and prevent the transfer of data to third parties by disabling JavaScript in your browser. We point out, however, that in this case you can not use the map display on our website or only to a limited extent.
The use of OpenStreetMap is in the interests of enhancing our online offerings. This constitutes a legitimate interest within the meaning of the GDPR.
More information about OpenStreetMap can be found at https://www.openstreetmap.de. More information about the used API Leaflet can be found at http://www.leafletjs.com. Information about basemap.at can be found under https://www.basemap.at/.
Other processing of your data
Basically, we only process those data which is absolutely necessary for the conclusion of the contract or for the fulfillment of the contract. If you have also given us the appropriate consent, we will process your data in such a way that we will provide you with information about our services until further notice. In doing so, we use the following communication channels, if you have given us this: Phone, Email, SMS, Post or Social Media Channels.
Your rights
In principle, you have the rights of information, correction, deletion, restriction, data portability, revocation and opposition. If you believe that the processing of your data violates the data protection law or if your data protection claims have otherwise been violated in a way, you can complain to the supervisory authority. In Austria, this is the data protection authority (Datenschutzbehörde).
Data deletion
Your personal data will be deleted if they are no longer necessary for the fulfillment of the purpose for which they were stored - usually after 7 (seven) years - or if the storage becomes inadmissible for legal reasons.
Instead of a deletion, anonymization of the data can be made, which means that any personal reference is irretrievably removed.
Confirmation of identity
To protect your rights and your privacy, we are entitled to request proof of identity in case of doubt.
Overuse of rights
If you claim that one of these rights is manifestly unfounded or particularly frequent, we are entitled to demand a reasonable processing fee or refuse to process the application.
Compulsory participation
Within the scope of obligations to cooperate we are obliged to provide data according to the legal regulations (for example BAO, registration form, ZPO, StPO, ...) on request.
Duration
This privacy policy applies from 25 May 2018 and supersedes the existing privacy policy.
You can contact us under the following contact details:
Apart Garni Elfrieda
Fam. Winkler, Kichaliweg 4, 6561 Ischgl, Austria

Phone: +43 (0) 5444 5497
E-Mail: ischgl@elfrieda.at
Central and quiet location
Booking at B&B "Apart Garni Elfrieda" means that you are staying close to everything, but you are located in a remarkably quiet area. The new connection tunnel to the tricable gondola Pardatschgrat (3-S Pardatschgrat) is located 200m next to the hotel and gives you easy access to the fastest gondola. Only in minutest you do not only get access to the lift station but you also find plenty of restaurants, a supermarket, a cash machine, a drugstore and a great selection of après ski bars.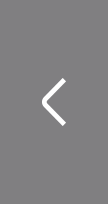 1