Winter: € 2,50 per person per night
Summer: € 2,50 per person per night
Kids up to 14 years are exempted from the local tax.
Reservation:
Reservations are only valid with a written confirmation by e-mail or mail. For a binding reservation please transfer a deposit into our account (30% of the cumulative costs of your stay). The amount of money for the deposit may be wired within 5 working days.
Our bank-account details:
Bank Sparkasse Imst
Account number.: 00500-001599
Bank code: 20502
IBAN: AT642050200500001599
BIC: SPIMAT21XXX
Check-In and Check-Out:
Check-In: starting from 2pm
Check-Out: until 10am
Please let us know in case you should arrive later than 6pm.
Payment:
Please settle your bill the latest the day before your departure.
We do not accept credit or debit cards!
Please settle your bill in cash.
Booking:
A booking is only valid after the reception of a written confirmation.
There is a reduction for kids staying at the same room with their parents.
Kids up to three years stay for free if they sleep at their parents king-size bed or at a cot.
Travel cancellation insurance:
We highly recommend booking a travel cancellation insurance together with your trip! In case of death, illness, loss of your workplace etc. you don't have to deal with the extra costs of a cancellation. Please visit www.europaeische.at for more information.
Smoking:
All of our apartments and rooms are non-smoking facilities.
Cancellation policy:
The general terms and conditions of the hotel industry (= Austrian hotel contract conditions) do apply. If you arrive late or depart earlier you will be charged for the room price (minus board). Landeck is the place of jurisdiction. We recommend you to take out travel cancellation insurance.
Short stay surcharge:
For short stays up to three days we charge an extra fee.
Parking spaces:
Per room there is one parking lot available to our guests – located directly next to our house.
Pets:
Pets are not allowed in our house.
The general terms and conditions of the hotel industry (= Austrian hotel contract conditions) do apply.
Landeck/Tirol is the place of jurisdiction.
Prices and offers may contain errors and typos!
Central and quiet location
Booking at B&B "Apart Garni Elfrieda" means that you are staying close to everything, but you are located in a remarkably quiet area. The new connection tunnel to the tricable gondola Pardatschgrat (3-S Pardatschgrat) is located 200m next to the hotel and gives you easy access to the fastest gondola. Only in minutest you do not only get access to the lift station but you also find plenty of restaurants, a supermarket, a cash machine, a drugstore and a great selection of après ski bars.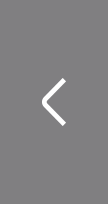 1